Shipping Sperm/Semen
We provide overnight French Bulldog semen shipping anywhere in Canada and the United States so you can use our quality French Bulldog studs, even if you do not live close to us. This process may seem complicated but is quite simple and you can expect great results. We've made significant investments into equipment and the scientific process that allows us to reduce veterinary costs while still providing you with a very high level of confidence. You can book one of our studs by contacting us either by email at staci@blufrenchibles.ca or by text/call at 519-929-0739. You can also reach us through Instagram or Facebook instant messaging.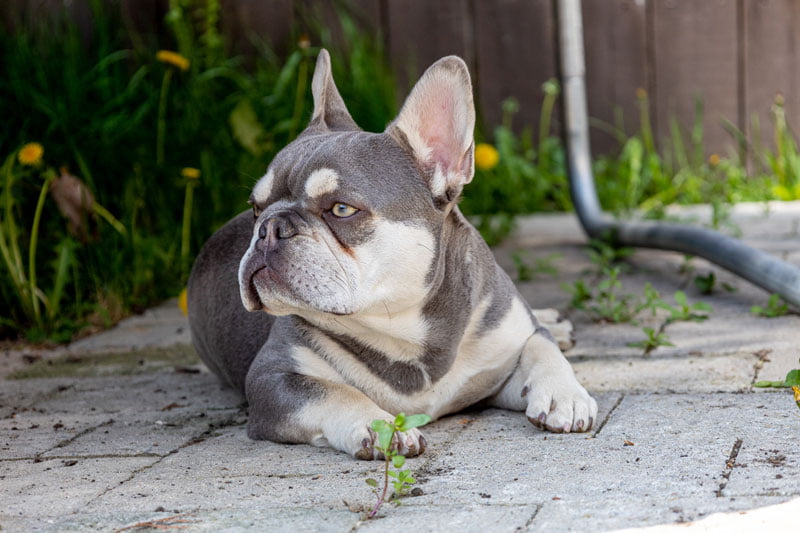 Flexible Stud Fees
When it comes to breeding, we understand that every situation is unique. That's why we've developed a flexible pricing structure for our semen shipping services, starting as low as $1500 (including shipping). This flexibility allows you to select and pay for the precise services that fit your breeding requirements. Be it additional semen collections, artificial inseminations, or a litter guarantee, you can customize your service package to align perfectly with your specific needs. Reach out to us today to learn more about how our personalized semen shipping services can enhance your breeding experience while catering to your budget and requirements.
Quality French Bulldog Sperm
One of the most important factors in any breeding is the quality of the sperm. We monitor the performance of our French Bulldog studs and evaluate every semen sample that we ship. We'll count the sperm under a microscope using a counting chamber. We also use CASA (Computer Assisted Sperm Analysis) software to further evaluate sperm motility rates and morphology. During collection, we use preserved scent from a dam in heat that helps maximize sperm count.
Semen Processing
The first step in preparing French Bulldog semen is processing it in a centrifuge. We'll do this at a low speed (1500 rpm) for about 7 minutes. This causes the seminal fluid to rise to the top and the sperm to compact at the bottom. This allows us to remove seminal fluid while keeping the concentration of sperm.
We'll carefully extract the seminal fluid from the French Bulldog semen collection and replace it with an extender. We will mix it in at a ratio of 4 parts extender to 1 part concentrated semen. We use the highest quality extender available, Caniplus LT. Using this extender, semen samples can remain viable for up to 10 days. The producer of Caniplus (Minitube) is located close to us which helps us verify the product.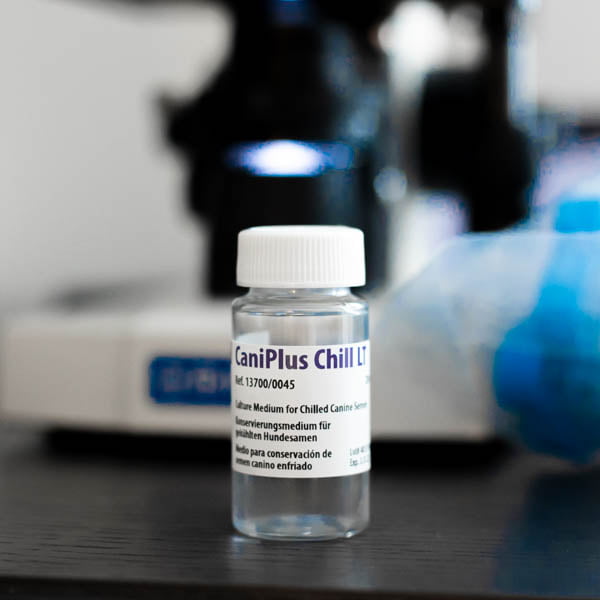 Once the semen extender is added, the French Bulldog semen sample is ready for shipping. We will gradually chill the sample and package it in an insulated shipping container that will maintain a low temperature for several days and preserve the sample. Ice packs are added to the shipping container.
Shipping French Bulldog Semen
When the progesterone levels of your dam indicate the best times for artificial insemination, you need to have great confidence that the semen sample will arrive on time for your French Bulldog breeding. We use FedEx overnight shipping which guarantees next-day delivery by 12 pm or 5 pm, depending on your required logistics. We have experience with cross-border shipping, which ensures the sample clears customs without an issue. This service has proven to be incredibly reliable.
Available French Bulldog Studs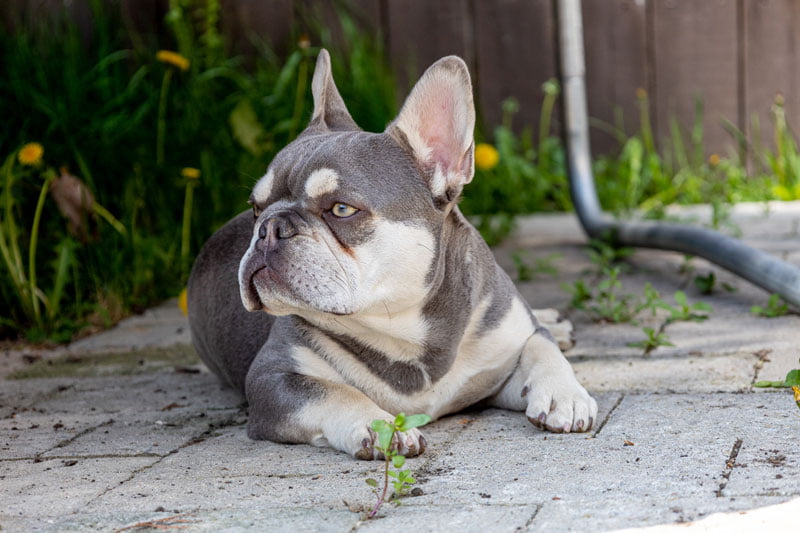 Our high-quality AKC/CKC registered studs meet very strict health requirements. Astro, Elon, & Enzo all carry very unique DNA qualities that make them especially desirable breeders producing Blue, Lilac, Cream, Fluffy, and Tan point litters. For more information on our studs, click here.
If you would more information on the process or booking one of our studs, please contact info@blufrenchibles.com or by using the form below.
French Bulldog Semen Shipping FAQ
What is a semen extender?
The semen extender provides additional proteins that allow the sperm to live up to 10 days. There are different types of extenders that don't last that long. Caniplus LT is a ready-to-use semen extender that has built-in antibiotics and does not require anything additional such as egg yolks which are common with some extenders.
What is the success rate of using shipped semen?
We have observed the same success rates as local French Bulldog breedings using shipped semen. Our collections are usually evaluated by a veterinarian upon arrival and we have been informed of incredible preservation and viability. The primary driver for either shipped or local breeding has been progesterone testing. When the insemination date is guessed, we occasionally fail to see a pregnancy at the same rate. When progesterone testing occurs, pregnancy is the result of over 95% of our French Bulldog breedings.
How do you keep semen chilled during transportation?
We primarily use insulated shipping containers that have ice packs added to keep the sample around 5 degrees. We have tested several of these containers and have different sizes depending on the length of transportation and climate. These containers can maintain temperature beyond 72 hours and protect the French Bulldog's sperm. Our shipping service treats the item as a perishable good and will not expose it to extreme heat or cold.
Is local breeding better than using shipped semen?
The motility rate will be slightly higher using freshly collected semen from the same French Bulldog. Chilled semen from an experienced stud may be of higher quality than an unproven stud even when freshly collected. In either event, chilled semen when handled correctly will result in pregnancy in the same way.
How many semen samples do you provide?
This depends on the preference of the French Bulldog breeder. Most commonly, one or two samples are shipped out.
Do you offer a guarantee with your French Bulldog Studs?
Yes, we will offer a free re-breed in the event a pregnancy does not occur when progesterone testing. We also provide a free re-breed if the litter results in less than 2 pups.
Do you ship semen outside of the USA and Canada?
We are willing to under special requests. We focus our expertise on shipping within North America, but in some cases, we can ship elsewhere.
How much notice do you require for a French Bulldog Semen Shipment?
In order to secure our studs, we ask for a minimum of 30 days from the expected heat cycle. Priority will always be given in the order a deposit is received. We try our best to accommodate last-minute requests.
Are your French Bulldog studs registered?
Yes. Our studs are CKC registered. Registering an AKC litter using our studs requires a simple form that we can assist you with. We are active members of the Canadian Kennel Club.