It's time for some much overdue excitement! Yesterday, our beautiful lilac girl, Lexi gave birth to 7 healthy lilac pups. We've shared this adoption opportunity last month and have already found 5 incredible families. Since we were not anticipating a litter this large, we still have 1 pup currently available and 1 co-home opportunity for the perfect family living local to Clarington, Ontario. We love the lines produced from Astro and Lexi, they've been extremely healthy pups with an incredible temprament and we've decided to keep a female for future breedings.
The pups we're delivered August 23rd, 2022 at approximately 1:30pm. This was a scheduled C-section timed by her progesterone levels. While Lexi was in the operating room, we were in another nearby room anxiously awaiting the pups! They slowly arrived as the vet techs would check them one by one for a clear airway and bring them in to the waiting room. The first to arrive was our fawns, followed by 5 more lilacs. Each one seemed to take a bit longer as the staff had a very hard time putting them down. Once all the pups were stabilized, Lexi rejoined the group and gave her pups many kisses!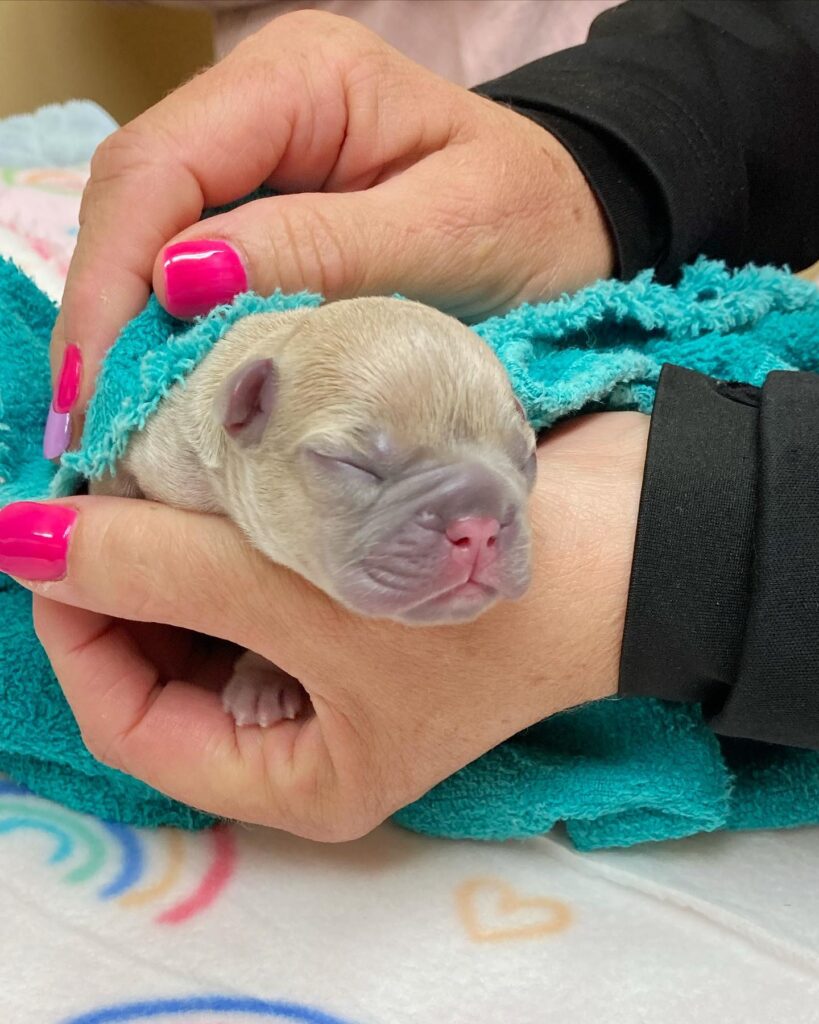 Lexi's is doing amazing, her milk is in and the pups are latching well. This litter so far reminds us very much of our last one with Lexi and Astro. We have a very similar amount and look. Lexi is a great mom and the pups require very little attention from us. We still keep a very close eye on things, especially during the first 48 hours.
We are still going through emails and inquiries on this litter, we will respond in the days ahead so please be patient. We'll have another similar litter near the end of the year with Leah/Astro. We've also completed several stud jobs with other breeders from coast to coast. The latest being in California, British Columbia, and Montreal. They've used Astro and have a resulting litter, some still looking for homes. Please let us know if you would like to be referred to any of these breeders.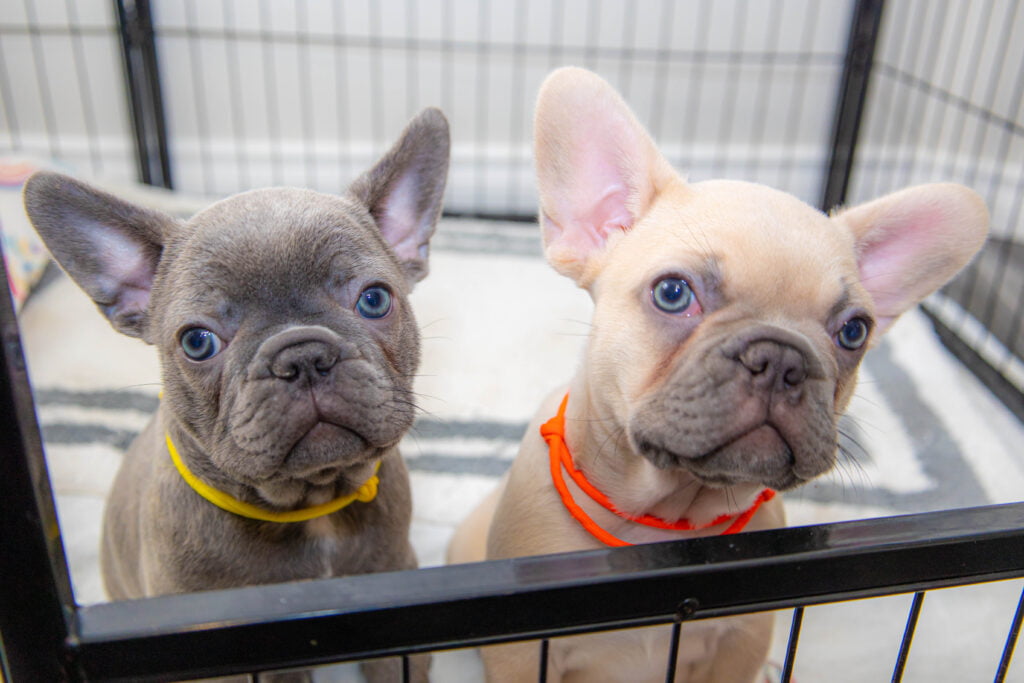 We will be sharing plenty of updates in the weeks ahead. We've already shared on Instagram live session with the pups and will continue to do more. Follow @blufrenchibles for the latest!