If you've been following along on Instagram, you'll have seen many pups Sired by our handsome boy, Astro. Two recent litters produced were very large for French Bulldogs, both were nine healthy pups! There may still be some availability on the most recent one, you can inquire on Instagram – https://www.instagram.com/chica_the_frenchbully
Our beautiful girl, Lilac Lexi went into heat last month and she was bred with Astro. We are a few weeks away from being able to confirm pregnancy but could have a litter available very early in 2022. They will all be available for adoption and we will be accepting applications and deposits once confirmed. We will send out an additional announcement at that time.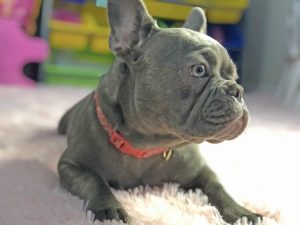 The litter would be comprised of lilacs, lilac-fawns, and lilac brindled pups. We are extremely excited and can't wait to share more news about this breeding in the weeks ahead.
Our two other lilac studs, Elon and Bezos are growing strong and will be online next year. They both are very healthy, compact, carry cream, tan points, and long hair genes which will lead to some very unique litters!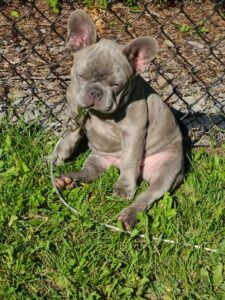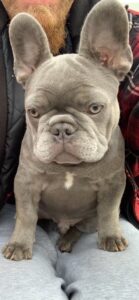 Thanks for your support! Stay tuned for more fabulous Frenchies.
Justin & Staci